The Case
The case of Danieli v. King County, et al. is a perfect storm of legal issues surrounding a government agency's prosecution of a family's cat and its owner. 
The plaintiff Anna Danieli, a Bellevue resident and cat owner, has filed a legal action against various government-related defendants and their roles in animal enforcement actions taken against her and her family's brown tabby cat Miska. Danieli has alleged governmental overreach by the various defendants because of ongoing prosecution of her and her cat over several years. These defendants are the City of Bellevue, King County, Regional Animal Services of King County (RASKC), the King County Hearing Examiner, Gene Mueller (the RASKC Manager and a neighbor of Danieli), and Tim Anderson, Lead Field Sergeant for RASKC.
In addition to alleged government overreach by RASKC, beginning in 2016, King County made a number of significant changes to the King County Code that Danieli believes has left the County's Hearing Examiner without the legal authority to decide cases concerning animal code infractions, such as property trespassing, among others, which have been filed against pet owners in Bellevue. King County provides Animal Services to the City of Bellevue through an Interlocal Agreement (ILA). In 2017 the ILA was updated to reflect the changes in the King County Code, but the City of Bellevue failed to update its code to keep up with the changes. This created a problem in the law.
One of the significant issues is how the judge's decision in this case could potentially affect a significant number of people in the City of Bellevue (or any other contracting city in King County that has failed to properly update its municipal code) whose cases were decided based on either outdated or missing municipal code provisions.
The Lawyers
Two local law firms have joined forces to represent Anna Danieli and her family cat, Miska. After originally being represented by attorney Jon M. Zimmerman, attorney Jeffrey Possinger and his law firm joined the litigation team representing Danieli in her claims against King County, the City of Bellevue and others.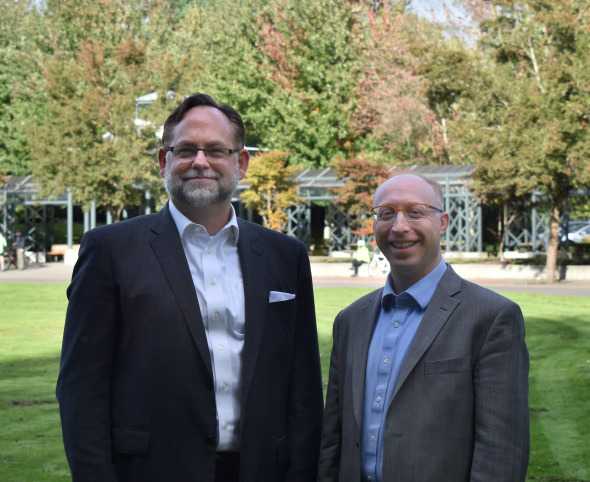 Jon M. Zimmerman
Jon M. Zimmerman is an attorney in Seattle who assists clients cited with traffic offenses involving the driving privilege, employment, and insurance. He also represents individuals and businesses in regulatory matters before various governmental agencies. Zimmerman received his B.A. in Political Science from The George Washington University and a law degree from Seattle University of Law. He has practiced law in Washington since 2005.
For more information about the Law Offices of Jon M. Zimmerman, PLLC (LINK)
Jeffrey Possinger
Jeffrey Possinger is an attorney in Woodinville, whose firm's civil litigation practice has experience in representing individual and business clients in complex, multiparty litigation and arbitration matters. With extensive professional experience in business, law, and government he brings a unique perspective to complicated and difficult legal matters. A graduate of the University of Washington with a B.A. in Economics, and Seattle University School of Law, J.D. Cum Laude, Possinger has practiced law in Washington since 2000.
For more information about Possinger Law Group, PLLC (LINK)